Cost

BuildWiz
Build with peace of mind. We break down your project for most savings, find you pros you can trust, offer competitive and transparent pricing, secure your payments, and ensure quality delivery.
Find & Hire Multiple Subs
Working directly with subs cuts costs. However, endless effort put into finding trustworthy subs and managing the project.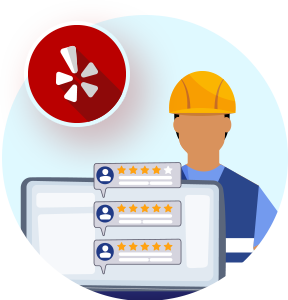 Well-known General Contractor
Most recommended GCs ("that everyone works with..") are in high demand, thus charging premium.
Traditional design-build firm
A design-build team provides design and construction services under a single contract. While costs are often more predictable, this is the most expensive option.
A Stress-Free Construction Process
1
Describe Your Project and Post It
2
Get Bids From Vetted Contractors
3
Compare Side by Side And Select Your Bid
4
Work Starts, Pro Gets Paid When Customer Approves Completion
Schedule OUR FREE CONSULTATION
Request a free consultation meeting to discuss services.
No estimates, bids are final
Multiple bids from our vetted contractors
Choose from "available to hire" contractors
You can negotiate over chat
No "change order" overcharge
AI-based bid invites, based on job
Work with small businesses, lower overhead, lower cost